The man shaped root is part of the mystery of Ginseng and oriental buyers regard the man shaped root as especially valuable and potent. All the roots on this page are wild-simulated roots we have dug.
Click on the thumbnails for a bigger view.
All Text and Graphics are ©Harding's Wild Mountain Herbs 2009
All Rights Reserved ~ No Usage or Reproduction is Allowed Without Expressed Written Consent.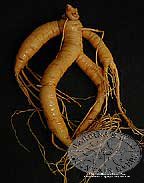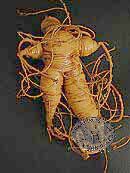 All Text, Images and Graphics are ©Harding's Wild Mountain Herbs 2008-2011
All Rights Reserved ~ No Usage or Reproduction is Allowed Without Expressed Written Consent