Harding's Wild Mountain Herbs
High Quality Forest Grown Goldenseal Products!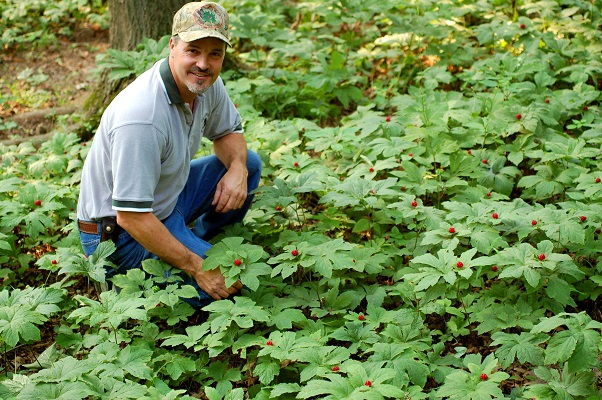 Introducing our Forest Grown Goldenseal Products
Goldenseal ( Hydrastic Canadensis ) was introduced to the early settlers by native American tribes who used it as a yellow dye as well as a wash for skin conditions, sore eyes, and for cold treatment. Goldenseal may help the symptoms of sore mouth, sore throat, canker sores, gingivitis, stomachache, indigestion, ulcers, fatigue, and can be used as a herbal antibiotic and much much more...*
When ordering from outside the United States additional shipping charges will be incurred. Please contact us here at the farm for more information.
*ARE TAKEN IN COMBINATION WITH OTHER HERBS OR IN COMBINATION WITH PRESCRIPTION MEDICATION. CONSULT WITH YOUR PHYSICIAN BEFORE TAKING HERBAL COMPOUNDS. GREAT CARE MUST BE TAKEN BY PREGNANT WOMEN, PEOPLE WITH PROBLEMS AND/OR HIGH BLOOD PRESSURE.

All Text and Graphics are ©Harding's Ginseng Farm 2022
All Rights Reserved ~ No Usage or Reproduction is Allowed Without Expressed Written Consent.